The characteristics of the perfect sofa can vary depending on the case, being sometimes linked to specific needs such as the spaces available or coherence with the style of an environment.
This is why the Otium sofa by Maxalto is designed to adapt to as many contexts as possible: with this extremely flexible seating system, the Venetian brand offers the opportunity to create various solutions, for example linear, corner or enriched with terminal elements such as poufs, to meet the needs of customers without giving up that mix of comfort and functionality that characterizes the collection.
Otium by Maxalto is in fact able to combine elegant design with comfort and a high level of customization, making this sofa with a contemporary classic taste suitable for all homes.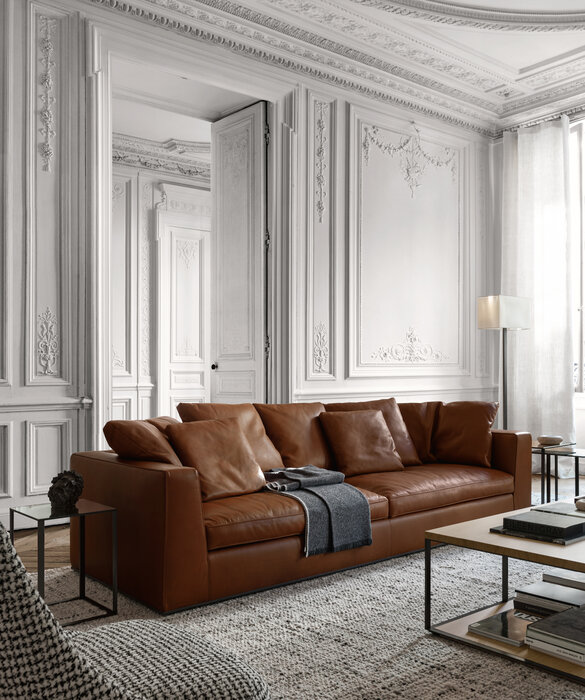 Maxalto sofas: Otium seeks detail and elegance
Otium by Maxalto is a sofa that does not seek compromises, aiming to satisfy both those looking for a highly comfortable solution for their living room and those who first and most want a design product capable of impressing at first glance.
What makes the difference is the attention to detail, typical of the Venetian brand, present in the various components of Otium, from the corn-shaped of the armrest to the form stitching of the leather sofa, while the fabric version stands out for its elegant eco-leather form .
Even the less visible details, however, are fundamental to the comfort experience offered by Otium: the high-density polyurethane foam padding of the cushions and backrest guarantees maximum comfort, while the lower aluminum edge of the sofa creates a metal profile with painted black chrome or bronzed nickel finish, refined from an aesthetic point of view.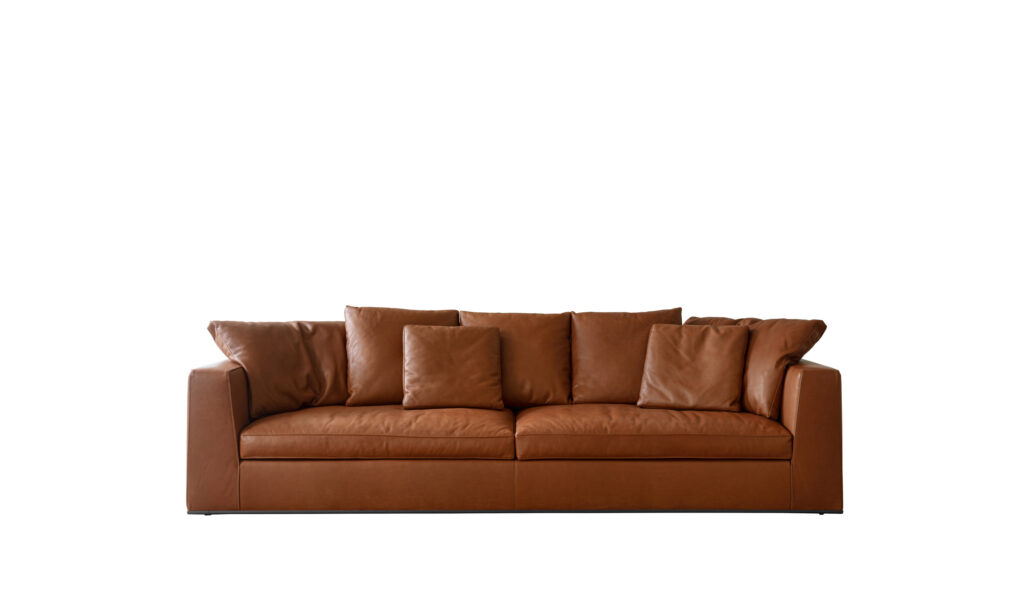 Otium Material and Design
Among the main strengths of Otium by Maxalto are the very high quality of the materials used and a design capable of remaining elegant and refined regardless of the configurations chosen, thanks to the flexibility of the components themselves.
Otium is in fact available in different sizes and depths, while maintaining its essential lines and sinuous shapes unchanged. The back cushions are produced in various sizes and can be positioned in a personalized way, so as to create a unique and original effect.
Maxalto's artisanal approach is evident in the materials used to create Otium, among which the beech wood used for the internal structure, the tubular and steel profiles or the covering available in leather or fabric stands out.
Otium by Maxalto is designed to be welcoming thanks to its generous dimensions and shapes, which can however be reduced to meet space requirements, without affecting the quality and final comfort of the product.A visit to the elegant showroom in via Boccaccio 11, Milan can become the perfect opportunity to admire the elegance and comfort of Otium up close, before understanding how to best configure the seating system based on the characteristics sought in home.