Among the details that have made Arclinea kitchens a Made in Italy point of reference also at an international level are the modern storage systems that respond to the idea of an increasingly contemporary environment, which customers want to shape in a way that is as creative as functional, to meet your needs in everyday life.
The purpose of Arclinea is binary: on the one hand, it is an attempt to make the most of the available space, providing the kitchen with a well-defined organization; on the other, this effort becomes a stimulus to create innovative and original solutions, which integrate the most advanced technologies and which are based on design criteria designed to create customized environments, in which tools and functions depend above all on the needs of those who will go to live in these spaces.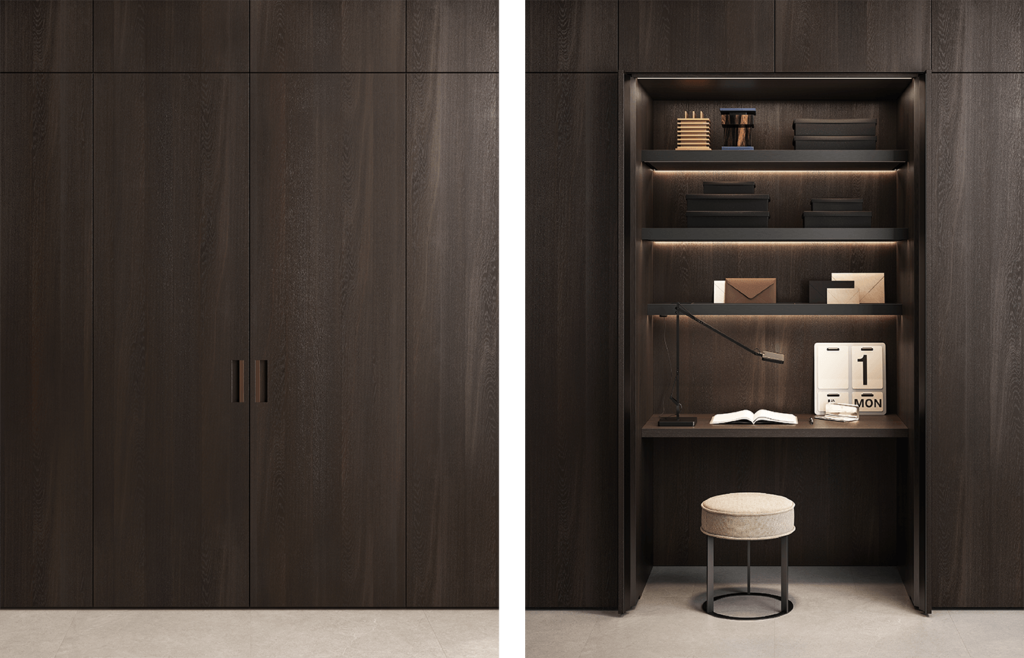 SPACE MANAGEMENT RENEWED BY ARCLINEA
Arclinea made excellent space management one of the most characteristic features of its kitchens, which stand out for their original and innovative systems that host functions and tools with the aim of simplifying the daily use of the kitchen by the user.
It is from these bases that systems are born that use advanced door opening mechanisms to organize the operating areas or separate environments, such as New Pocket System and Modus Door System, or real storage furniture such as MAC, which represent a perfect combination of functionality and technology, boasting at the same time a sophisticated design that dialogues with all the other elements of the Arclinea Collection.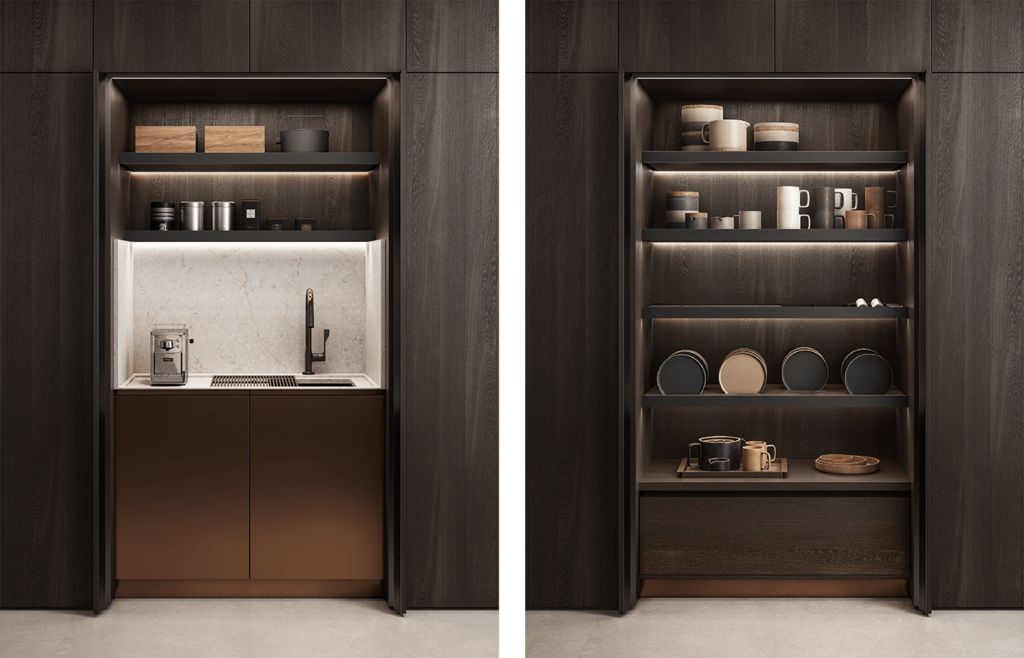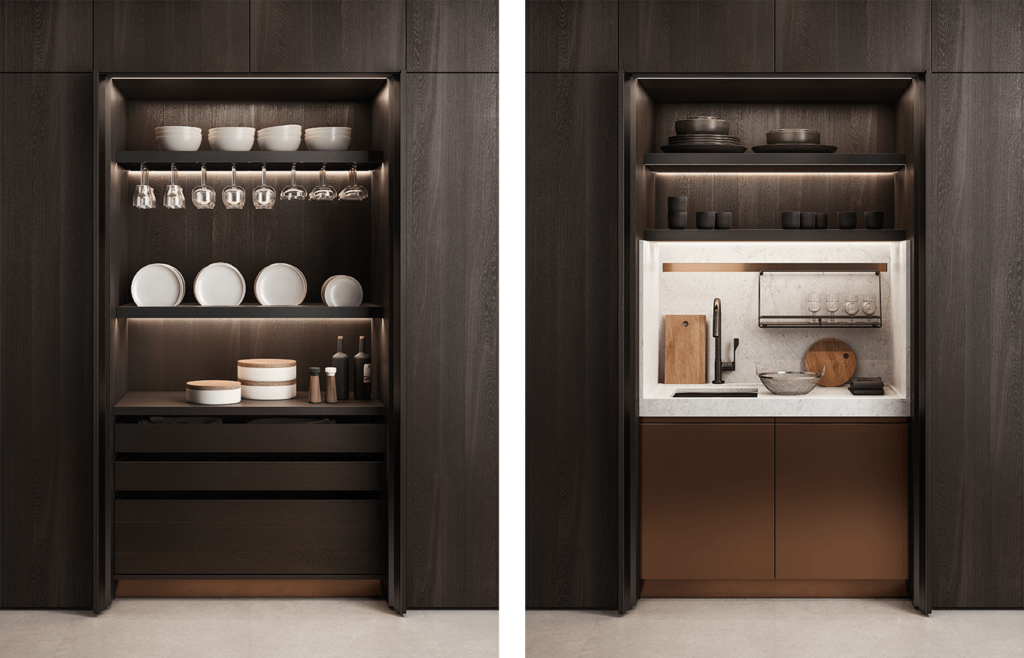 ARCLINEA MATERIALS AND DESIGN
The designs of Arclinea storage systems are developed on the basis of design criteria designed to make it possible to create flexible environments, whose characteristics are defined above all on the basis of the customer's needs. This is how, for example, the furniture of the Winery Collection is born, such as Vina or Vina Epicure, perfectly integrated within the architecture and in dialogue with the surrounding furniture, representing the ideal combination of aesthetics and functionality.
New Pocket System is another perfect example of this philosophy followed by Arclinea, making it possible to make the most of the available spaces thanks to compartments that contain actual operating areas, hidden if necessary by a system of retractable doors that reveal only when needed.
To further increase the level of customization, the storage systems are available in multiple finishes and are made with precious and technologically advanced materials, such as the NTF teak wood that characterizes the doors and interiors of WIC (Walk-In Closet), the Stopsol tempered glass of the door of the MAC (Mini-Appliances-Container) unit or the stainless steel of the bottle holder shelves of the Vina refrigerated cellar.
To understand how to embellish the kitchen using Arclinea storage systems, just visit our showroom in person, letting our consultants guide you in discovering the ideal solution for your home.